EFT SERVER | EFT ENTERPRISE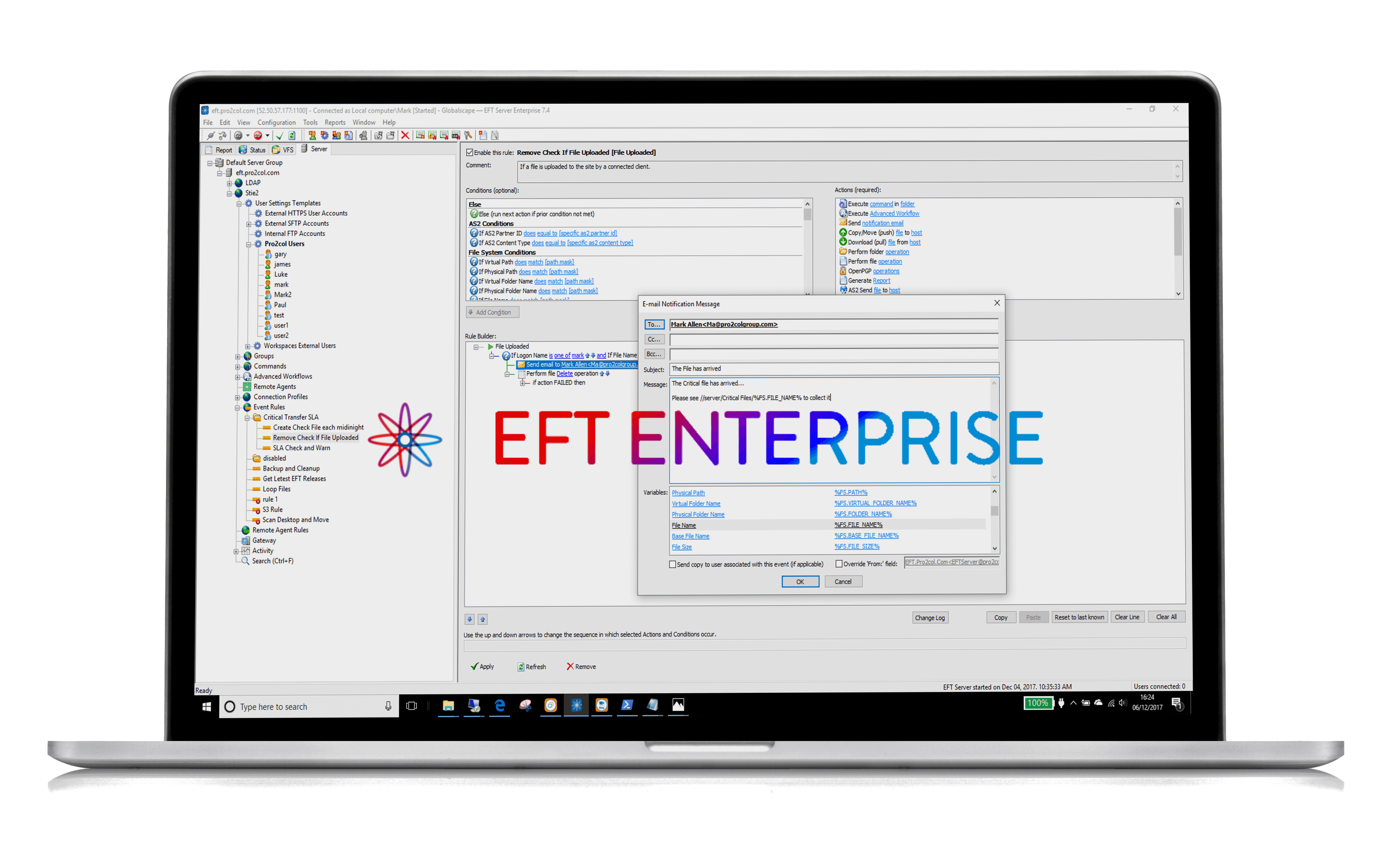 EFT Server secures, manages and tracks file transfers for enterprise organisations
EFT Server – or EFT Enterprise – secures, manages, and tracks data transferred between people and applications, both inside and outside your organisation. EFT Server is a best-in-class solution for enterprises with complex and mission-critical file transfer requirements.
The EFT Server Enterprise edition is built on the same platform as Express for scalability and comes with additional benefits that include; LDAP authentication integration, delegated administration to limit admin control, plus backup and restore configurations with a single click. Event rule capability is also included in the base licence, which allows you to schedule recurrent automated workflows, copy or move files, download or upload files and monitor cleanup of target folders.
KEY FEATURES OF EFT ENTERPRISE
Increase the efficiency of your IT operations
EFT can reduce complexity of your file transfer infrastructure, increase operational efficiency and protect your most important data.
OPTIONS TO FULFIL YOUR BUSINESS NEEDS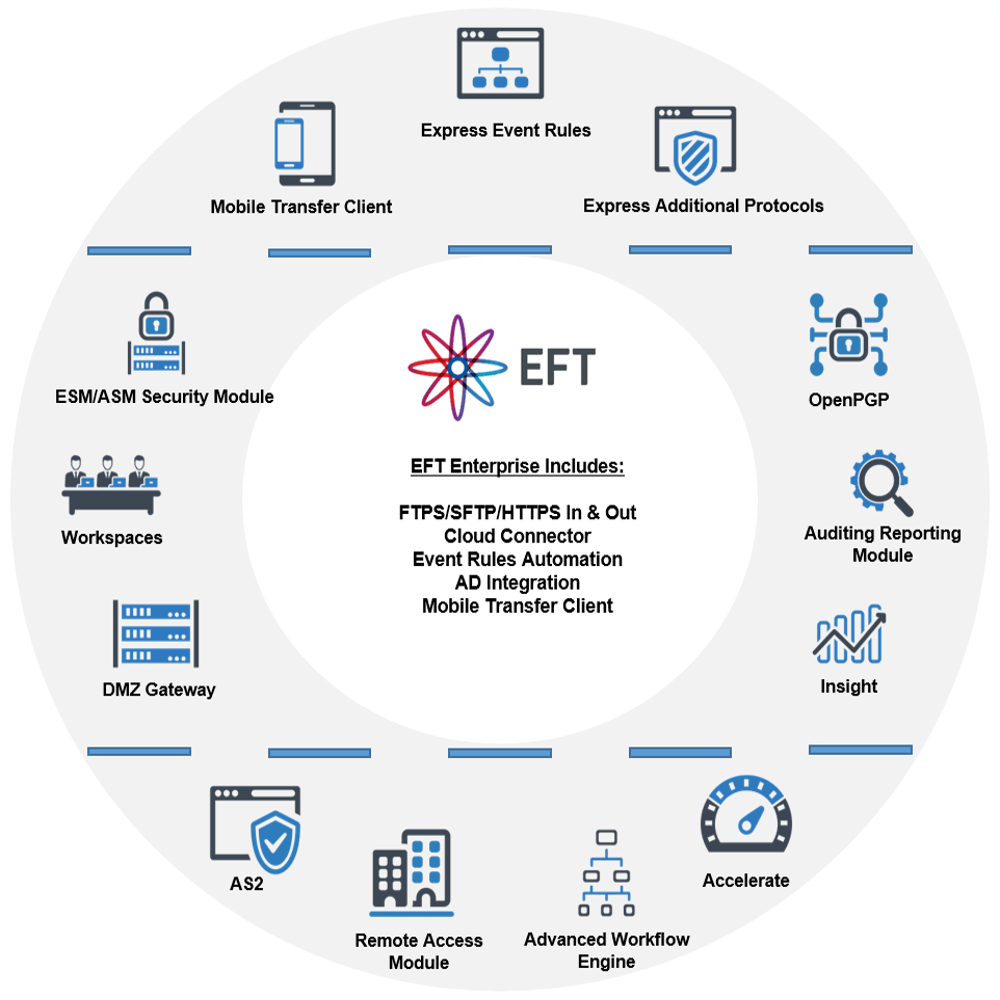 Not sure what functionality you need? We can design it for you
With the flexibility and modular structure of EFT Server, it can be difficult to understand what you really need. Answer the questions from our EFT needs analysis and we will design your solution in the most cost-effective way.
The questions we ask are designed to find out what you need and why. Our EFT experts will use this information to identify modules that you need to tackle tasks on your project wish list.
WHY USE PRO2COL FOR YOUR EFT SERVER PROJECT?

Part of your team
We don't just sell and support Globalscape EFT. We become part of your team, informing you of updates, sharing knowledge and always on hand as your go-to expert. We'll guide you through your file transfer lifecycle.

Save Money
We can break down complex tier pricing of Globlascape EFT to just the modules you require. Our professional services are considerably cheaper than Globalscape's, with the added bonus that we can be on-site as well as remote.

More for your money
Buying Globalscape EFT through Pro2col gives you extra support for your money. We add support during UK hours to Globalscape's default US support hours. You will also receive extra knowledge share and handy top tips.
What do Globalscape say about us?
"Pro2col is one of our preferred partners in the UK and ROI, providing software support for the Globalscape products. They have highly technically trained staff and essentially serve as an extension of the Globalscape team in the UK."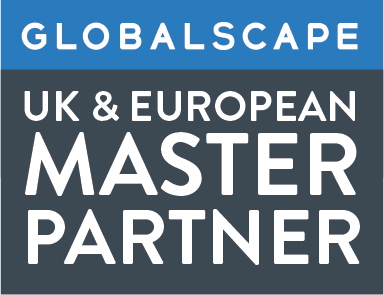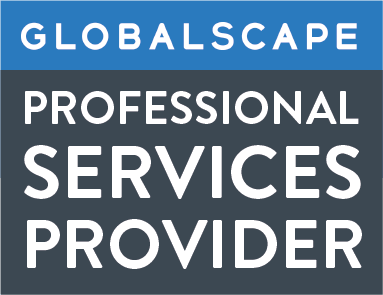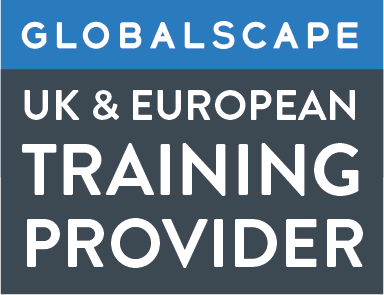 We work with large organisations and smaller businesses, across multiple industries, delivering the right data transfer and file sharing solutions to fit their needs.
Below are just a few of the organisations we have worked with and what they have to say about us.
"Pro2col understands the marketplace and provided a system that was appropriate and cost-effective within our business. No hard sell just honest advice and a willingness to get it right."
"Pro2col have been fantastically patient and have gone above and beyond the call of duty in making sure that we made the right decision and chose a product that was suitable for us."
"Pro2col resolved a problem for my company with the minimum of fuss and with an excellent product that we still use today."